These special scholarships are named after true Champions of Liberty who dedicated their lives to advancing the principles of a free society. They are awarded to students who have demonstrated an understanding and keen interest in the principles of self-reliance and individual responsibility.
---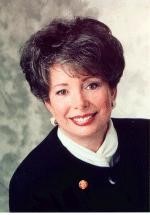 Helen P. Chenoweth-Hage
(Jan. 27, 1938 – Oct. 2, 2006)
Entrepreneur, rancher, private business owner, an executive director of the Idaho Republican Party, and the only Republican woman to ever represent Idaho in the United States Congress; (Since her retirement, no woman has been elected to Congress from Idaho.) She served as the Subcommittee Chairman on Forestry and Forest Health. She was an outspoken and articulate property rights advocate, a strong defender of liberty and individual rights, and an ardent critic of the TSA. Well known and well respected for her knowledge and expertise, she was often sought to give testimony on matters concerning Idaho water rights.
---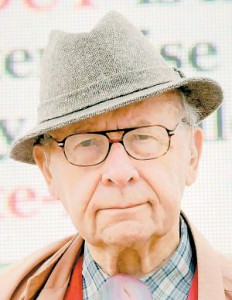 Ralph Smeed
(Dec. 30, 1921 – Sept. 7, 2010)
Businessman, entrepreneur, journalist, quiet philanthropist. In 1976 he, along with close friend, Maurice Clements, co-founded the Center for the Study of Market Alternatives (CSMA) – a private think tank dedicated to promoting free market solutions. Nicknamed, Idaho's favorite "Curmudgeon," he was well-known and respected by many national figures including Congressman Ron Paul, Walter Williams, William Buckley and Lew Rockwell. He was a member of the prestigious. Mont Pelerin Society His life-long pursuit and dedication to advancing the ideals of liberty and self-reliance includes a long list of those who consider him a friend and mentor.
---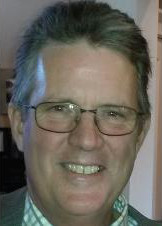 Dan T. Symms
(Nov. 4, 1961 – Oct. 7, 2014)
Served as Director of sales and vice president of Symms Fruit Ranch Inc. in Caldwell, Idaho. His interest in the freedom philosophy led him to be an articulate, no nonsense advocate for the ideals of free enterprise, individual responsibility and liberty. He was known as a devoted family man and a cheerful, honest businessman; well respected and admired by his customers, employees and colleagues alike. He served as a trustee of the Smeed Foundation, and also served on the board of the Idaho Freedom Foundation and on the board of trustees of the Brandt Foundation.
---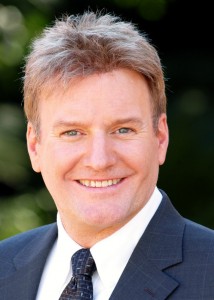 Austin Hill
(Feb. 13, 1964 – Nov. 15, 2015)
Radio show host, author and public speaker. He was the host of "Austin Hill's Big World of Small Business," a syndicated talk show about entrepreneurship and small-business ownership. His editorial writing has appeared in publications nationwide, including US News & World Report, The Orange County Register, and CNN.Com. He served his local chapter of the international non-profit organization "Students In Free Enterprise (S.I.F.E.)" as a senior advisor. He co-authored "The Virtues of Capitalism: A Moral Case For Free Markets" (Northfield: 2010). He was well known for his Christian values and dedication to family.
---
For more information on requirements and application, please contact elizabeth@nwlibertyacademy.org.