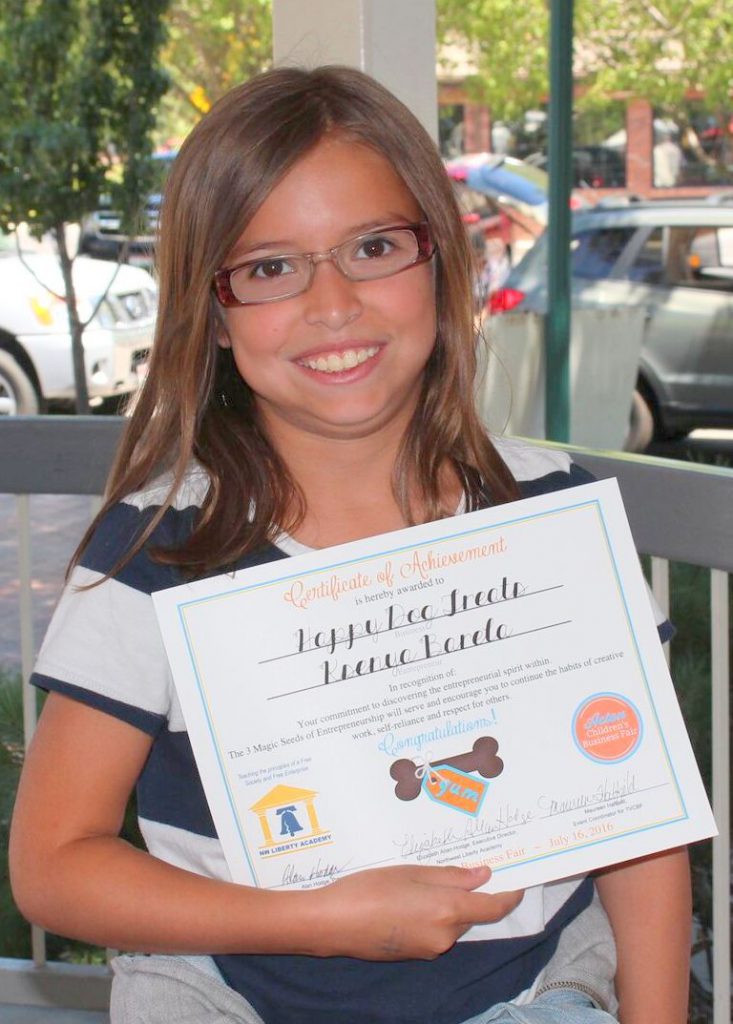 ---
Teaching the principles of a free society and free enterprise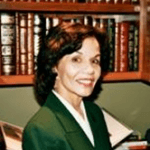 ---
In the fall of 2015, Alan and Elizabeth Hodge, co-founders of the NW Liberty Academy made inquiry to the Acton Academy regarding a national program called the Acton Children's Business Fair. The program started in Texas and has been gaining notoriety and support throughout the country. Subsequently the Hodges went through a three step application process that included written and verbal interviews and producing a brief video explaining their plans and desire to teach young children the principles of Free Enterprise.
On July 16, 2016, ten young Entrepreneurs, ages 7-13, showcased their businesses at the Saturday morning Market in Eagle, Idaho.
AWARDS
6-9 years old
"Most Original": EZ Fun – Ezra Mockwitz
"Highest Business Potential: Happy Dog Treats, Ksenya Barela
"Best Presentation/Creativity": Garden Friends, Theo Allan & Erin Knudsen
"Quick Buck" Best Cookies in the World, Claire Charrier & Piper Pill
10-13 years old
"Most Original": Satucket Workshop, Aidan Hatfield
"Highest Business Potential": Above the Collar, Emilio Barela
"Best Presentation/Creativity": Associated Crafts, Max Lawerence
"Quick Buck": Miriam's Muffins, Miriam Green
After months of planning and weeks of preparing, all of their hard work culminated at the first annual Treasure Valley Children's Business Fair. The sponsors were the NW Liberty Academy and the White Pine Foundation, Inc., both nonprofits based in Idaho, and by the Acton Academy based in Austin, Texas. All of these educational organizations are dedicated to teaching the principles of Free Enterprise.
The guidelines provided by Acton are geared toward children six to fourteen years of age and include basic steps and rules: All products are to be produced by the children, themselves. Money borrowed for materials and supplies are to be paid back to the investor. This provision alone requires research on behalf of the young entrepreneurs. Children keep records of their expenses and calculate the amount of product necessary and the sales price per item, over the cost of production, to ensure a profit. While parents assist in the research and possible investment loan, on the day of the fair, parents are allowed to sit in the booths but are not involved in the sales. Children spent weeks rehearsing; "Hello, welcome to (name of business), my name is____________ I am the owner." Math skills are also utilized in the making of change.
The fair lasted three hours. Volunteer Judges included people employed by businesses, business owners, a professor of economics and a business professor. Students were divided into two age categories: 6-9 and 10-13. Awards were conferred on businesses based on
Most Original
Highest Business Potential
Best Presentation/Creativity
Our judges added a fourth category entitled, "Quick Buck", acknowledging those entrepreneurs who saw opportunity to fill a market that required less time and money and still provided a profit.
During the closing ceremony, two speakers addressed the group including Mr. Roger Lewis, founder and owner of Big Sky Busing, a company that provides transportation and base camps for fire fighters. He told a story of how he began with just a few buses and stressed his personal conviction that saving rather than borrowing allowed him to grow his business and stay afloat even when times were lean, as he had no debt. The second speaker was Mr. Wayne Allan who started on the production line at Micron Technology and worked his way to Vice President of Wafer Fabrication at Micron. Mr. Allan is responsible for managing all wafer fabrication operations at Micron's global locations. Wayne told of how as a schoolboy he would buy stick candy in bulk, and sell them to his schoolmates who were willing to pay enough to provide a profit. He took his earnings and bought seeds to grow pumpkins which he sold for Christmas money. Perseverance was a common theme from both speakers as they encouraged young entrepreneurs to seek their goals.
In listening to remarks from the young entrepreneurs and in speaking with parents, judges and the great volunteers who supported their efforts, we believe the first annual Treasure Valley Children's Business Fair can definitely be deemed a success.
Our thanks to Events Coordinator, Maureen Hatfield and her husband Todd, to the wonderful volunteers: Maurn Froerer, John Gottschall, CFP and partner Verdi Wealth Planning, Austin and Jodie Knudsen, Linda Symms, Sally Symms, VP Sales & Marketing Symms Fruit Ranch, the judges, Steve Ackerman, Economics Professor, CWI, Kirsten Mast, Business Professor C of I, Dale Pearce, retired, Laurie Pearce, St Alphonsus, who spent much time and thought deliberating over each of the businesses, and to the parents and family members who supported their young entrepreneurs and to the entrepreneurs for all of their hard work and dedication.
We look forward to future events and more opportunities to learn about ways people contribute to our society through free enterprise and self-reliance.
Yours in liberty,
Elizabeth Hodge
Executive Director
NW Liberty Academy
Alan Hodge
Co-founder NW Liberty Academy
Pres. White Pine Foundation
---
TVCBF is sponsored by the NW Liberty Academy, a nonprofit, nonpartisan educational organization, Acton Academy, and by White Pine Foundation, Inc. a nonprofit educational foundation dedicated to advancing the principles of Free Enterprise. For more information on programs and events, call (208) 869-1709.