June 26th – 28th
Friday evening – Sunday Morning
Boise Bible College
★

Featuring a screening of "No Safe Spaces" with Dennis Prager and Adam Carolla

★
The cost to attend the Seminar is $40.00.
This includes the film screening, meals, and housing*
If you don't need housing, the cost is $20.00.
* You will need to bring a sleeping bag, pillow, soap, towel, and personal toiletries.
NWLA never turns away students for lack of funds. If you require assistance, please call Elizabeth Hodge at 208-869-1709.
Please register to attend the 2020 NWLA Seminar by filling out the form below.
Click the "Register Now" Button above Before clicking the "Pay Now" button below please!
Please pay your $15 Registration Fee now to reserve your spot. (The remainder can be paid at check-in on June 26th.)
Thank you!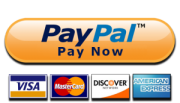 If you do not see the event schedule embedded below, please click here to download it.
https://nwlibertyacademy.org/wp-content/uploads/2020/06/2020-NWLA-Schedule-3.pdf